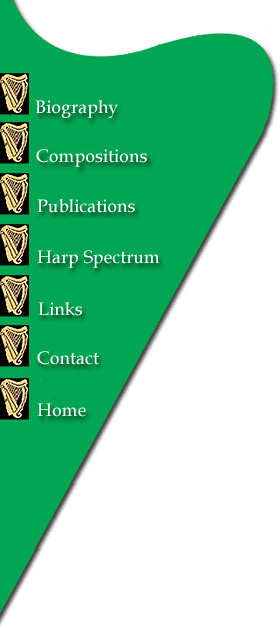 ---

---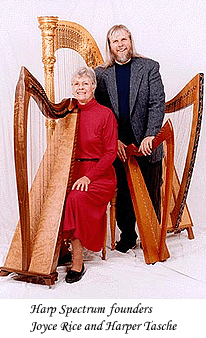 Harp Spectrum

I'm pleased to be a co-founder and the chair of Harp Spectrum at www.harpspectrum.org

Harp Spectrum went online in June 2000. Its mission is to "explore the world of the harp" through articles on different harp topics by leaders in the harp world. These include Louise Trotter, Cheryl Ann Fulton, Ann Heymann, Ray Pool, Grainne Yeats, Laurie Riley, and many more.

We also present material on historical, folk and pedal harps, harp makers, even non-harps like the Giant Puget Sound Wind Harp. There are audio samples and beautiful illustrations to illuminate the articles and a big glossary of harp and musical terms. I think you'll like it!

Harp Spectrum is an on-going project. If you have expertise and would like to contribute an article, email me at

joyce@harpspectrum.org.

Likewise if you have other relevant skills like editing, webmastering (for when our current wonderful ones get tired), fundraising, publicity, we'd love to hear from you. Remember, though, everything is done gratis.



Visit Harp Spectrum Here
---
Bio | Compositions | Publications | Harp Spectrum | Links | Contact | Home
Content Copyright &copy Joyce Rice 2002-2014
Site Design & Layout by DebWebWorks.