---
Built in 2035, the Centennial was the first AADA arena to give official sanction to gas powered events. Its weird design has earned it the name of The Caterpillar. Don't let its nickname fool you. It's no pushover.
---
Arena Notes:

The arena walls are 10' high and have 60 DP. Though none of the curves are banked, temporary ones can be installed on short notice.
---
Arena Map: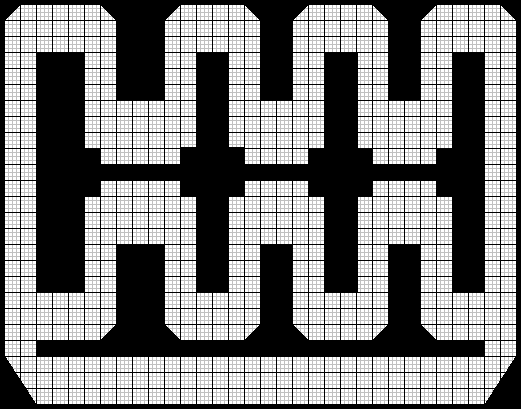 ---
Arena Schedule:
| | |
| --- | --- |
| Monday | Special Events |
| Tuesday | Amateur Night |
| Wednesday | AADA Divisionals |
| Thursday | Cycle Night |
| Friday | Amateur Night |
| Saturday | Team Events |
| Sunday | Special Events |
---
Arena Special Events:

Chicken: Two groups of racers (on to three per group) start back-to-back and must complete three laps around the course. This will be extremely hazardous since the groups will be racing in opposite directions! Those with weak stomachs need not enter. Ramplates and dropped weapons are forbidden, but it can spice up the event (if used in moderation!).