1969 - - - - - - - - - - - - - - 2003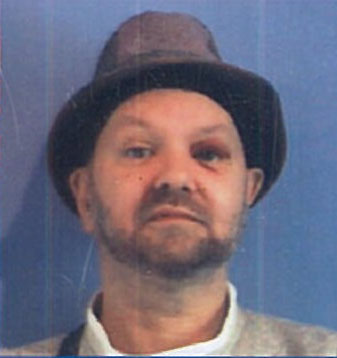 NOW
ROBERT (BILLY) MCPHERSON - PROFESSIONAL MUSICIAN
email - rwmcpherson@seanet.com
---
TV preachers - the "carnal" ones which seems to be all of them ignoring the horrific Gulf of Mexico oil spill and horrors to come. It's in the good ole' bible.
---
check out my STONEHENGE Science and Archaeosophy page - UPDATED - Oct 28 2005 - The mystery of the Y and Z holes solved plus new drawings and mysteries discussed (and solved).
---
Let me introduce you to the most incredible and world (free) famous magic mushroom (my other career).
I got into big time trouble for my magic mushrooms complete with D.E.A. swat team, the FBI, the US marshalls, the olympic national park rangers, Greys harbor drug task force, a road block, a battering ram, machine guns and a "black" helicopter. Let me introduce you to my experience with the feds.
---
The Neocons (Neoconservatives) are in need of rectification. They think that the U.S. Constitution is a Christian document. They are mistaken. Read this and think again.
---
Also, there was a battle amongst the founding congress about the 10 ammendments. The Bill of Rights countered the biblical 10 commandments. This pamphlet tells how it all works (or doesn't).
---
EXPERIENCES IN MUSIC
1962 - 1964 - TACOMA WASHINGTON
Clarinetist - Clover Park High School Band and Orchestra (Tacoma Washington)
1964 - 1966
Clarinetist with U.P.S. Tacoma Symphony Orchestra.
Music Education major at the University of Puget Sound
1963 - 1966
Saxophonist with the "REGENTS" (Tacoma Rock & Roll)
1966 - 1968 - WASHINGTON D.C.
Clarinet, Saxophone, and flutist with the United States Air Force Symphonic BAND and Orchestra - Colonel Arnold D. Gabriel, Director - Headquarters command, Bolling Air Force Base (Washington D.C.) - Lyndon B. Johnson administration.
1968 - 1971 - LOS ANGELES, HOLLYWOOD CALIFORNIA
Recorded and toured with: The Buddy Miles Express (Mercury and Columbia Records)
The Albert Collins Blues Band
HIGH VOLTAGE (L.A. R&B horn band - Columbia Records)
1972 - 1989 - ATLANTA GEORGIA
Recorded and Toured with the avant guard Jazz Rock group "THE LATE BRONZE AGE" (founding member - Landslide Records, Atlanta)
Worked and recorded with the Sammy Duncan Traditional Jazz Band (Dixieland and swing - ATLANTA ALL STARS - Jazzology Records)
Worked full time in Atlanta recording studios, jazz clubs, top 40 lounges, bars and hotels.
Founding member of the fabulous, lucrative and versatile Atlanta band "THE LEAGUE OF DECENCY".
1989 - 1998 - SEATTLE WASHINGTON
Dick Powell Blues Band
Hughes Blues Band
The full tilt, full blown, full time, full sized and full cost "NORTH SIDE HOBBY ROCKERS"
1998 - Margaret and Robert McPherson moved to fabulous Lake Quinault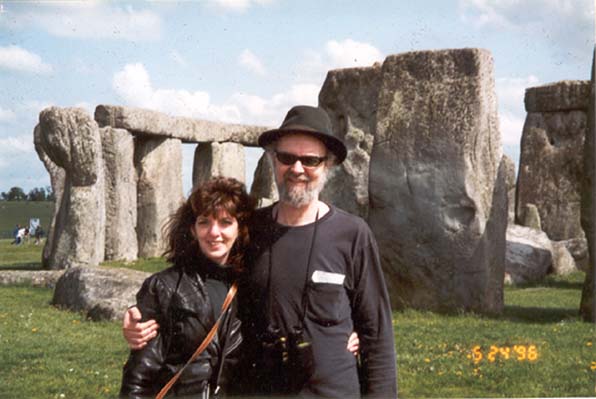 me and Margie visiting Stonehenge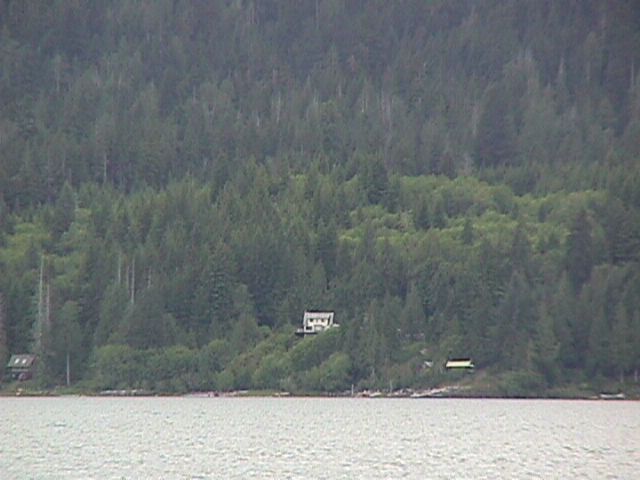 our home