Bill Ritchie's FAQ Index page
FAQ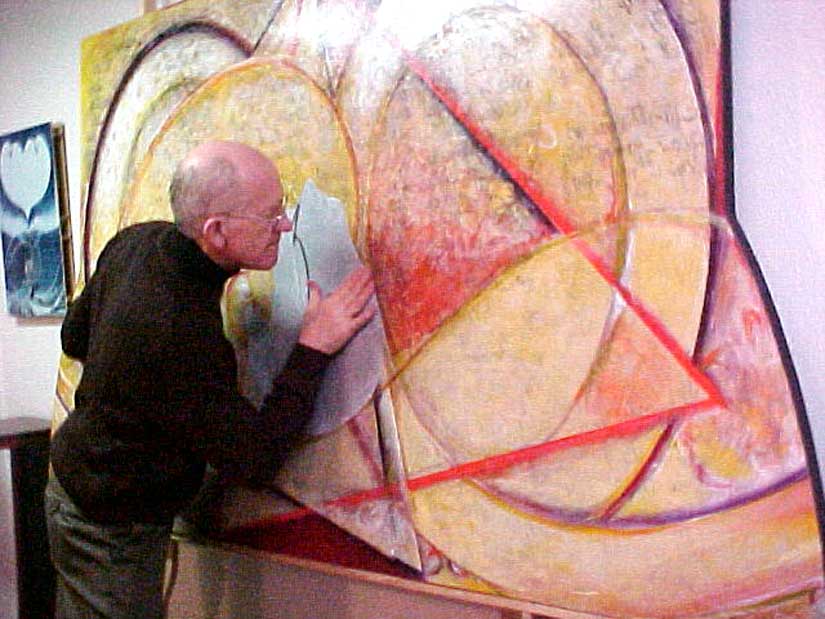 Bill Ritchie working on his painting, "Journey of the Emeralda," 2007, commissioned by by Dellos Designs for a temporary interior installation. The painting, acrylic, is valued at $23,000.
Q: Are your works for sale?
A: Yes, and anyone can visit our gallery in Seattle. If you don't find someone there, we are probably not far away as we live across the street, currently have a studio/workshop a block east of the gallery,
Q: When are you open?
A: We have not set hours of opening, but rather invite people to call from the gallery if we are not in. We live only 30 seconds away, at 500 Aloha Street, around the corner from the gallery's site. If we are on errands or walking about, we're minutes away. Call (206) 498-9208, Bill's cell.