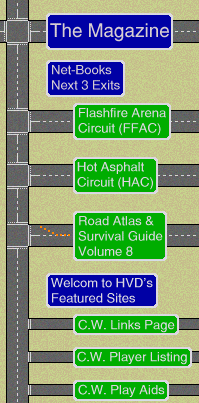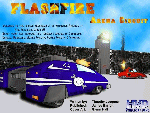 Flashfire Arena Circuit

QUICK FAME . . . QUICK FORTUNE . . . QUICK DEATH




Welcome to the former breadbasket of Autoduel America -- The Flashfire Arena Circuit! Blast your way through the toughest arenas in Colorado, Kansas, Nebraska, North Dakota, South Dakota and Wyoming.

FEATURING:

17 action-packed arenas and 5 track layouts.
A complete listing of all major Flashfire Tournaments. Find out the real story on how AADA tournaments are handled and what rewards lay in store for the victors! Learn how the tournaments are organized and how prize money is calculated.
Updated information on ice duelling.
All the racing schedules and track restrictions you need to run a complete campaign in one of the AADA's most challenging circuits. Leave your worries at the arena door and enjoy the experience!
Good luck . . . You're going to need it.