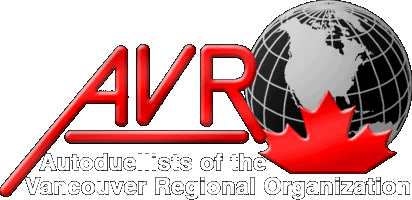 ---

Welcome to AVRO -- Autoduellists of the Vancouver Regional Organization. AVRO is a boardgame club that plays only Car Wars and is based in Vancouver, B.C. This website was created to advertise our events and to promote Car Wars. Soon, AVRO will be retiring from Car Wars with its Final Event on Jun. 24, 2000. If you would like to know more about us or Car Wars, please go to our Introduction section.

---

Recent Website Updates
May 3, 2000
Fixed the zip files so they'll work on Windows. Got server to configure for VRML file so it won't display as text only.
April 30, 2000
Finally finished the last element -- the VRML map for the Final Event arena.
April 29, 2000
Oops. Nearly forgot to add in our custom counters into the resource section.
April 26, 2000
Closer & closer. Got the Resource section finished up. Still have to do the VRML for the arena and post the old reports.
April 16, 2000
The core material of the website is ready for testing. Still pretty plain, I think.
Website Updates

This WADA WebRing member site is owned by Bruce Lam.
[ Previous 5 Sites | Previous | Next | Next 5 Sites | Random Site | List Sites ]
http://www.webring.org/cgi-bin/webring?ring=wada;list

---
Introduction | Final Event | Resources | Search | Sitemap | Contact
---
Comments or suggestions? Contact Bruce through our contact form in the contact section.

Copyright ©2000 Bruce Lam. All rights reserved.

Reprinted by the Seattle Washington Autoduel Team, January 16, 2015.
Updated January 23, 2015.
Original URL: http://www.brucelam.com/carwars/index.shtml



Website update: Last modified May 3, 2000
Originally created on May 14, 1996
This website has been run over a total of 6842 times.
Previously run over at other locations >7600 times.