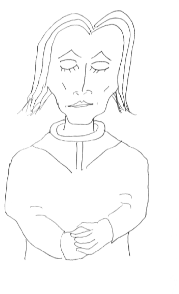 Dying Or Already Dead

My mind reels
As the darkness of death
Surrounds me
It closes in slowly,
Like a haze in a fog,
Engulfing my being,
Robbing me of my
Intellect and comprehension
Of the world,
Of my world

I claw and struggle
To free myself from
The screaming demons
And their chains.

As the evilness
Swarms me, I fight
To keep the last rays
Of my soul from descending into
The depths of hell.

Death comes to
Meet me, greets Me with his cloak
Of fire and darkness.
Covering me with
A cloud of hate,
Pain, terror, and
Corruption.
Until I can see
Nothing, feel
Nothing

I look down at my body
And see nothing.
My soul is gone now.
I only wish someplace
Better than this earth, this
Man-made hell,
But I am but
A forgotten now.

Multitudes of forgotten souls
Surround me,
Taunting me until
I am in my own
Personal hell,
Here on earth

Life must go on for others,
Do not bother to morn for me,
For I don't care for you to
Care.

Everyone dies, of course,
Not everyone goes to heaven.
I was in hell before my body died.
I am at peace now,
Spared and saved from
The terrors of the world.

Live in fear,or
Die in peace.
I choose to die.



Poetry Copyright 1996 Lora Smith
Art Copyright 1996 Robert Luttrell

lcsmith@destiny.esd105.wednet.edu
cactusb@seanet.com

TOP